customer & assignee

need fulfillment

billing & documentation

tracking & reporting
Relocation is one of the most trying times for an employee and comprises major changes on a personal, cultural and professional level. The effects of relocation on individuals and their families can be far-reaching. DSP and RMC service providers help companies save money and also boast a greater ability to negotiate the best deal on behalf of their clients. For individuals or assignees, they ensure a harmonious transition from one location to the next. This fosters effective and quick productivity for the company.
To facilitate this relationship between DSP, RMCs and corporates, ReloManager provides a complete web solution for Destination Service Providers and Relocation Management Companies.
01
Corporate & Assignee Management
02
Need Assessment Forms & Surveys
03
Permits and Document Tracking
04
Billing and Expense Management
06
Detailed Activity Logs
07
Employee Productivity, Performance Tracker & Incentives
09
Central Document Repository
010
Dashboards and Reporting
011
Independent Corporate and Assignee Login Panels
012
24 x 7 Support & Helpdesk
ReloManager has been built on robust open source platforms that ensures scalability and includes API's to seamlessly integrate with other RMC databases. It allows the measurement of employee performance and adherence to deadlines.
The software enables customers to access improved reports like the new digital Move-in Move-out Report, the Departure Services Report, a comprehensive Cost Savings Report, a detailed Home Finding and Settling-In Report.
Our software gives users the quality, scalability, and user-friendly interface they expect, as well as an API for interacting with third-party databases.
ReloManager has enhanced security features to address the new GDPR (General Data Protection Regulation) requirements. Sensitive data resides on a secure server with access level controls to ensure that only the required information is accessible to the internal team on a need-to-know basis. It provides transferees with customized digital kits which can be accessed through a mobile application.
The software creates virtual tours giving relocating employees access to view customized maps with landmarks, distance markers and exhaustive property details. It empowers the consultant to customize the itinerary, save time and incorporate changes to make the program most effective.
ReloAdmin
Corporate mgmt., Assignment tracking, Billing mgmt., Reports & surveys, Customer feedback
ReloProperty
Property & source mgmt., Virtual home search tours, Reports & dashboards, Customer feedback
Personalized Login
Designated login areas for Assignees, Corporates, RMCs, and DSPs.
Dashboards & Reports
Customized dashboards with one-click, real-time reporting.
ReloManager for Assignees
ReloManager provides assistance with individual and family relocation services for corporates. These services include proper guidance at each step, including the transfer and resettling of employees.
We understand the importance of a seamless employee relocation. It has the following key features concentrating on personal needs -
Customizable and affordable end-to-end solutions at the destination city.
Flight coordination & airport transfer(s).
Temporary accommodation.
One-time initiation & settling-in support.
Cross-cultural training.
Assistance with home search.
Virtual tour map based on the client's needs & interests.
Complete tenancy management.
Assistance with education and related needs.
Coordination for car and furniture leasing.
Departure services.
Real estate management.
ReloManager
for DSPs and RMCs
ReloManager provides the facility of timely communication between staff and assignees via the Assignee Login area. Highlights include -
One-click access to relevant information
Easy document sharing
Customized need assessment surveys and feedback forms
Ability to create and share virtual map-based tours for assignees
Invoice and expense management
Automated alert system for deadlines and due dates
Lease tracking tool for efficient property management
Separate login panels
ReloManager has been successfully implemented for clients across geographies with an overwhelmingly positive response. Some of our select customers include -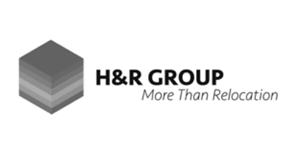 H & R Group, Japan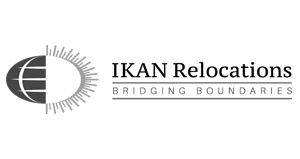 IKAN Relocation, India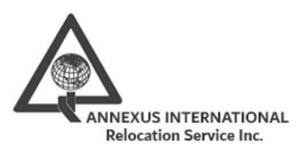 Annexus International, Philippines